9 out of 10 candle users say they use candles to make a room feel comfortable AND cozy.
We create soy wax candles for those 9 people like you. What's so great about that? We're those 9 people as well - and we love creating our own comfortable spaces, too.

Eternal Balance Candles was started to talk about mental health in a unique way while pushing back on society's ideology that you must be doing something all the time. This undue stress can cause tension that affects us mentally & physically.
We know the importance of breathing fully and pausing to take care of ourselves. Our candles are a great thing to add to your self-care routine.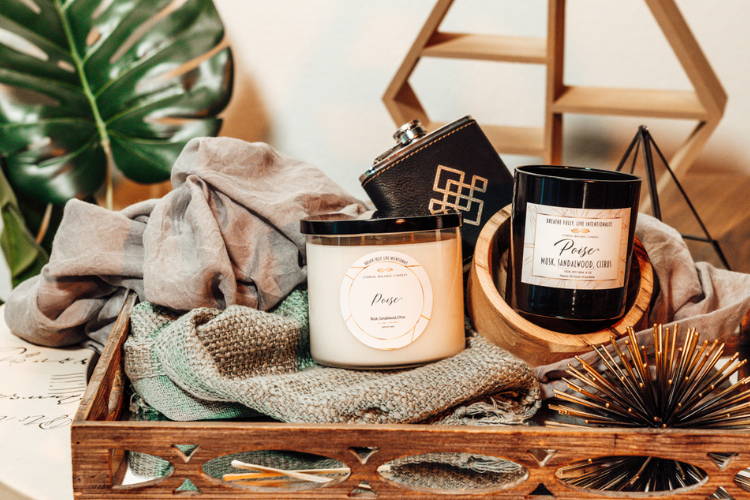 LET'S TALK ABOUT MENTAL HEALTH FOR A SEC.
We put a special focus on mental health because of the continued stigma that it carries in society. Eternal Balance Candles provide a sense of relaxation that helps calm the mind & body. We care about your space - and whether you're living intentionally.
Adopting a life of intention over time helps root ourselves and re-shape our lives for the better. It is the simple, intentional moments that make a big impact and an Eternal Balance Candle is a reminder of that. Each candle is made with you in mind: with soy wax, phthalate, paraben, and preservative-free fragrances (free of animal-testing), and lead-free cotton wicks.
We are for the candle lovers.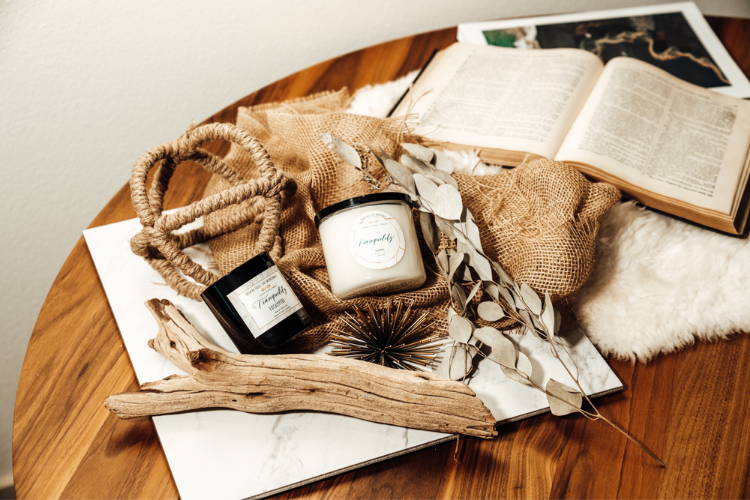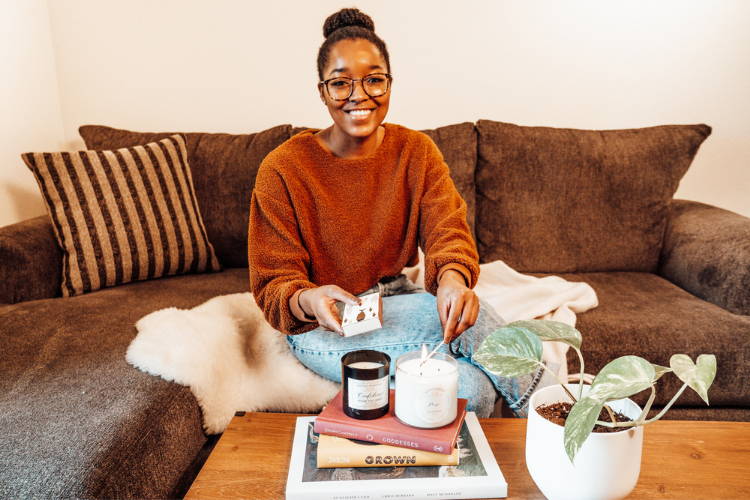 Hey hey! I'm Kimberlee - Founder & CEO of Eternal Balance Candles (EBC). When I'm not in the kitchen at home creating the candles you love, I'm usually binge-watching something on TV. The other simple joys that bring me happiness are writing in my journal and blog, occasionally reading, yoga, exploring Colorado, and caring for my plants!
I was diagnosed with depression a little over 10 years ago - and it took me until recently to stop saying "I have dealt with depression on and off since high school." I've since changed that narrative to reflect that it will always be something I'm working through and healing from. I wanted avoid the stigma that came with being diagnosed with a mental illness.
The truth is, there's nothing to be ashamed of - being diagnosed does not mean we don't ever good, great, or even amazing days. I also take time to get through the days that are not so good by giving myself the grace and acknowledge that I at least managed to get out of bed and that is a success for that day.
I see the power in dismantling the stigma that comes with being diagnosed with a mental illness because so many of us have a mental illness. In addition, I know living an intentional life can help with that. The start is having a space you are comfortable in and having a space where you can escape the demands of life and just be. So, I started to see candles as a physical reminder of this.
I love lighting my stress away.
Reach out if you need anything,
- Kimberlee