Emulates a calm garden full of roses with real red rose petals & notes of orange peel, lily, & geranium.
SCENT FAMILY: Floral

A sensual, elegant blend of amber & lavender with notes of vanilla, tonka bean, & black myrrh.
SCENT FAMILY: Floral

Invigorate your senses with notes of eucalyptus, tea tree, citrus, & bergamot.
SCENT FAMILY: Fresh
An attractive, sensual aroma with bold notes of citrus, sandalwood, musk, amber, & jasmine.
SCENT FAMILY: Masculine
A lovely ravishing aroma with notes of coconut, amber, cocoa butter, sandalwood, & olive wood.
SCENT FAMILY: Sweet
You are headed to the beach with this fresh scent of pineapple and papaya. For the fruity candle lovers out there, this one is especially for you!

SCENT FAMILY: Fruity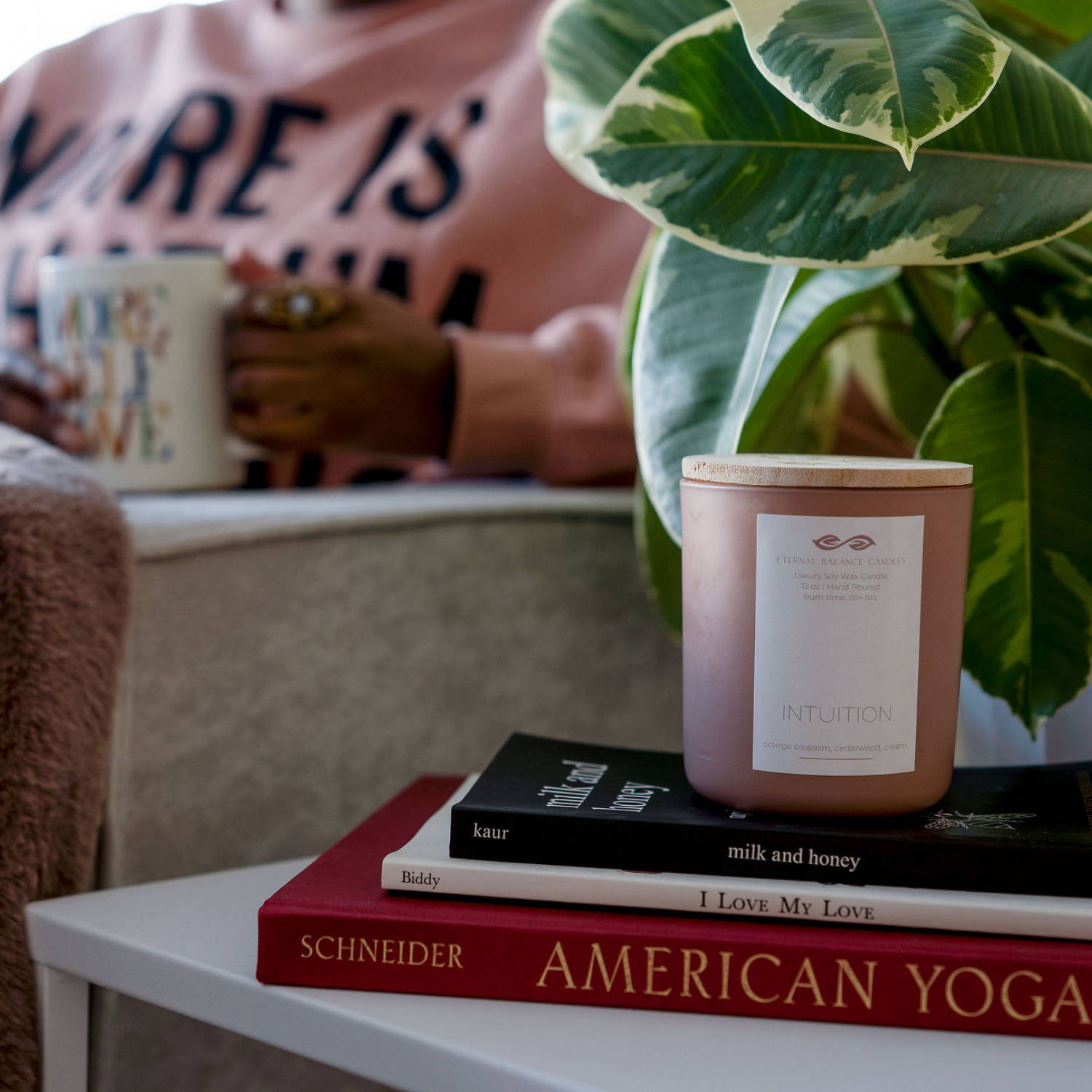 Channel your intuition with this complex scent of orange blossom, cedarwood, and cream. There is no second-guessing when selecting this scent.

SCENT FAMILY: Sweet